Synthetic Grass

for Outdoor Patios

Considering synthetic grass installation in Los Angeles? Time Turf can help you beautify your commercial or residential property with natural-looking turf created by top manufacturers in the industry. From pet turf to turf backyards and turf-covered patios, we bring your visions of a perfect, easy-to-maintain landscape to life.

Get started!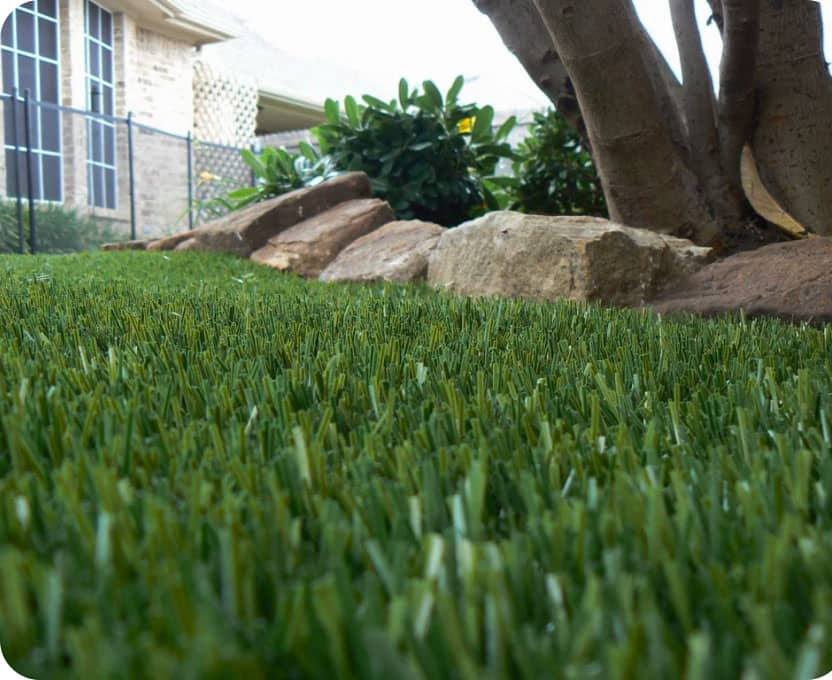 Synthetic Grass Installation
Applications
Synthetic grass installation works well for both commercial and residential settings.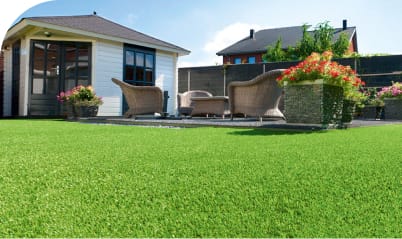 Residential Applications
Residential synthetic grass installation can work well for a turf backyard and as a protective cover on outdoor patios. The turf creates a lawn that always looks its absolute best without watering, fertilizers, or mowing. Likewise, a turf-covered patio offers a slip-resistant surface that seamlessly blends in with the surrounding landscape.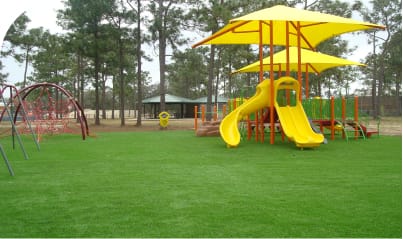 Commercial Applications
In commercial settings, opting for synthetic turf eliminates the hassle of ongoing lawn maintenance and keeps the business property looking its best through all seasons.
Synthetic Grass
Perks
Artificial grass does not host pollens that can cause pet and human allergies, does not require fertilizers, pesticides, or other chemicals to keep the lawn looking gorgeous, automatically ups the value of a property, and does not contain toxic materials. Synthetic grass for dogs stands up well to digging or scratching.
Get quote
No need to water the lawn to keep it looking its best
Synthetic grass is both fade and stain-resistant
Synthetic lawns stay uniform and smooth over the years to prevent trips and falls
No need for ongoing maintenance or investing in expensive lawn care equipment
Get quote
Real Grass
vs

Synthetic Grass: Which One Is Right for Me?
Synthetic Grass
Synthetic grass installation may be the best choice for your property if:
You have a difficult time with lawn maintenance as a property owner
Your natural grass does not grow uniformly or maintain a uniform color
You are looking to enhance the curb appeal and property value of your home
You are open to making an investment in the functionality and appearance of your residential or commercial property
Learn More
Real Grass
Requires mowing
Requires watering
Requires fertilizers
Disappoints with spotty coverage and yellowing
Hosts pests like fleas, ticks, and parasites that plague household pets and can get into the home.
Learn More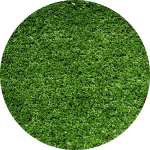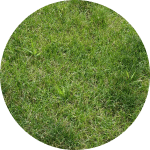 Learn More
Other Solutions with
Fake Grass Installation
Dog Runs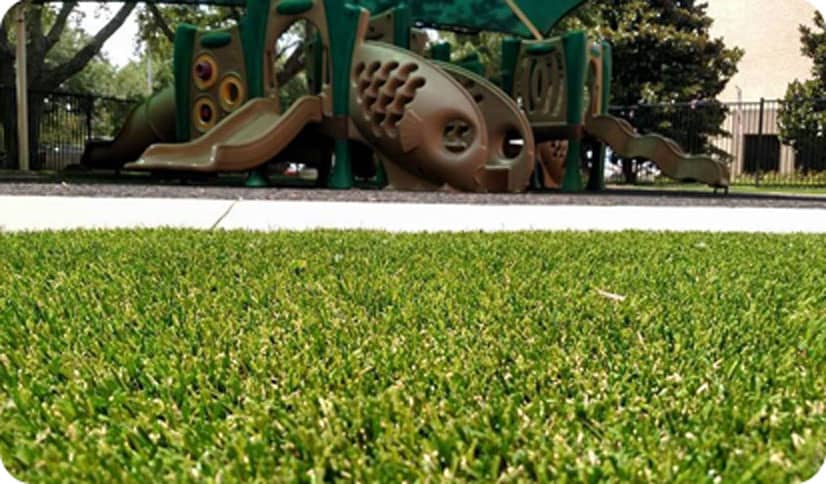 Children Play Areas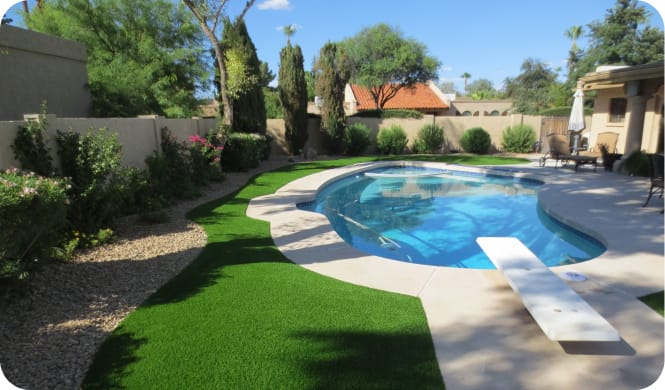 Pool Areas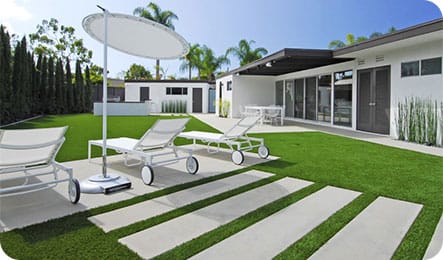 Outdoor Patios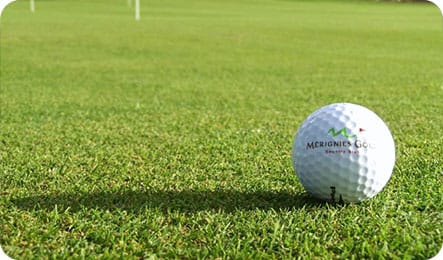 Putting Greens
Fake grass works well for a turf backyard, but the installation can work well for other applications as well. Installing synthetic grass for dogs can be a good way to thwart issues with fleas and ticks, for example. Artificial turf also works well for children's play areas and pool areas.
Start my project
Negatives of Synthetic Grass and
How We Address

Them

While artificial grass is incredibly beneficial, there are a few downfalls to consider when compared to natural grass. However, these downfalls are easily negated with a few tips. For example, odor buildup can be an issue with some types of artificial grass. However, routinely cleaning up the grass, especially with pets, negates issues. The surface heat of artificial turf can also be slightly higher than natural grass. However, choosing the right type of turf and infill can make a world of difference.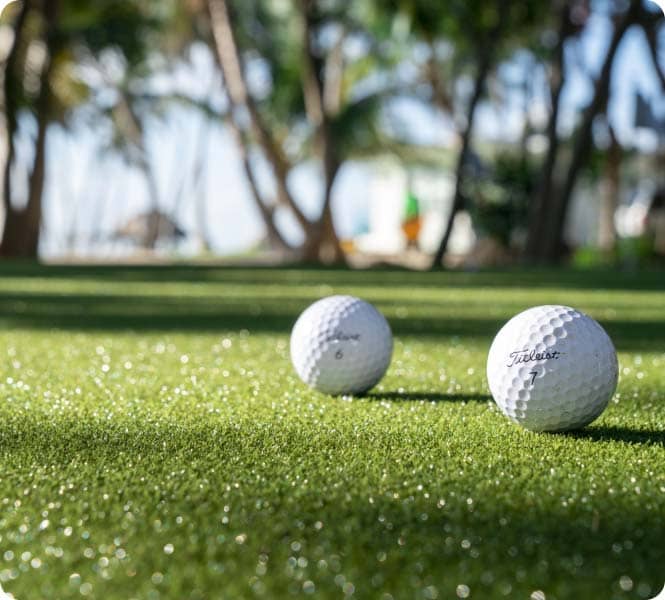 Our
Manufacturers
At Time Turf, we only work with the most trusted brands in the industry, including: Sun Turf
Specializes in synthetic turf products that provide the lushness and beauty of natural grass, such as Sunrise and Marathon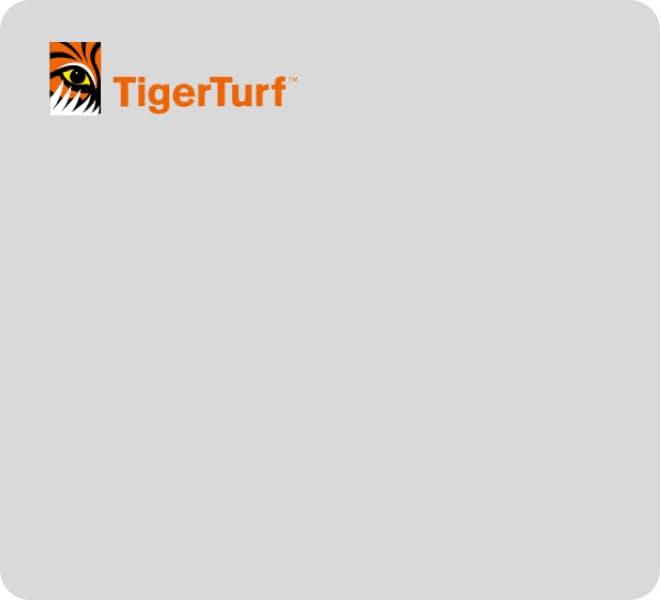 TigerTurf
Specializes in durable, safe artificial grass like TigerTurf UK and TigerTurf UAE SGS
Specializes in realistic artificial grass products like Sage 55 and Sage 70 
Cost

to Install Artificial Grass

Installing artificial grass in Los Angeles comes with different costs depending on factors like:
The size of the area to be covered
Which type of artificial turf chosen
The type of prep work involved in the installation process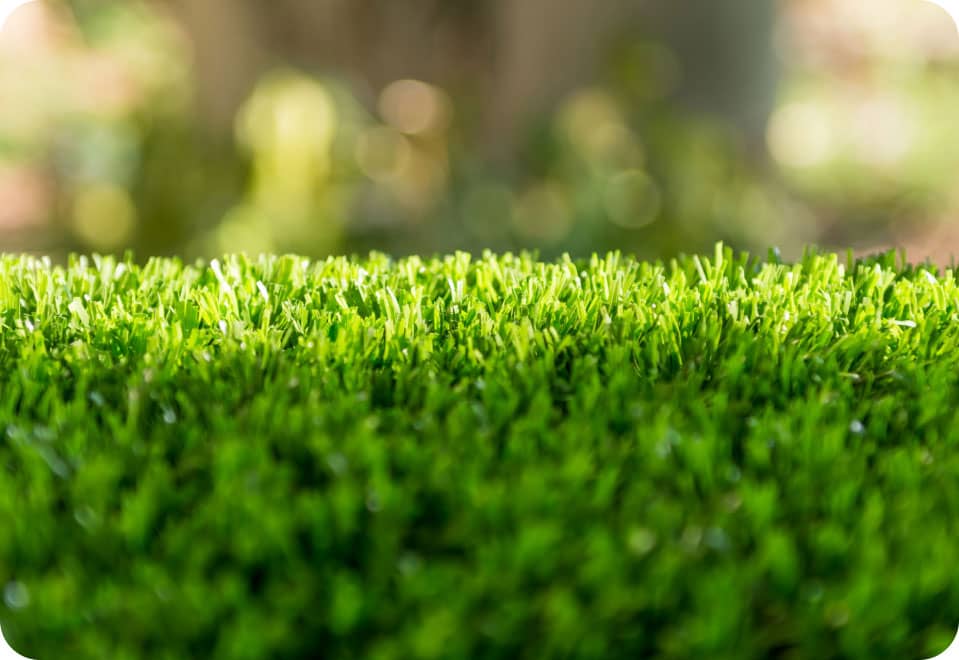 How to Choose

the Best Synthetic Grass

When choosing the best synthetic grass options, there are several things to consider to make sure you are wholly happy with the end result. A few things to consider include:
Blade or material type – Artificial grass comes in polypropylene, polyethylene, and nylon
Preferred density – Denser turf feels more lush and realistic
Pile height – Synthetic grass comes in different heights (3/8 to 5/8 inch to 2 inches or more) and each can work well for different settings
Infill – Infill can be crumbled rubber, silica sand, and more and determines durability and softness
Backing type – Artificial turf has a primary and secondary backing, which can be different materials
Color – Consider matching the turfgrass to the color of the grass in your area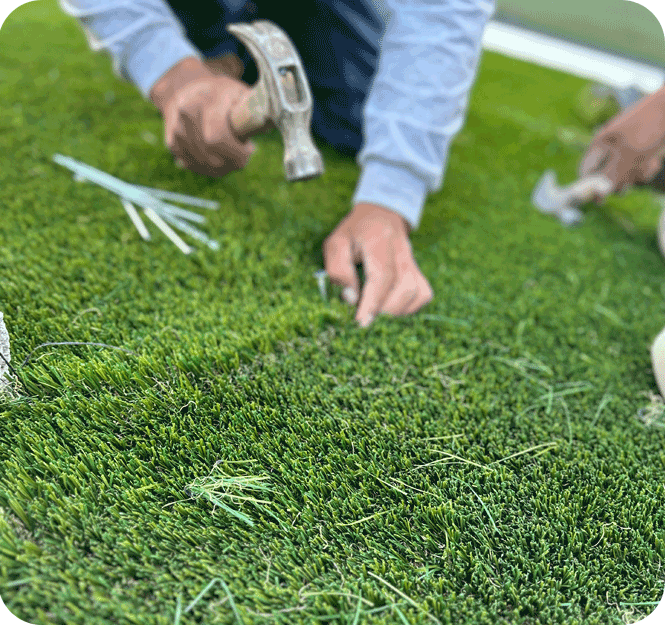 Why
Turf Time

for Synthetic Grass Installation

When it comes to installing a turf backyard, pet turf, or other synthetic grass, you deserve the best attention for your project. At Time Turf, we're known for excellent customer service and smooth and quick installations with no hidden costs. We guarantee great work and know what we're doing thanks to years of experience in the industry. To make sure you are satisfied, we offer a 10-year labor guarantee and a 15-year material guarantee.

If you're looking to get synthetic grass installed on your patio or property, be sure to use our synthetic grass installation cost estimator to get an idea of the cost in advance.

Want to get a look at our prior projects in Los Angeles? Be sure to take a look at our extensive portfolio.

Get started!
15
/ Year guarantee on materials
INSTALLATION COSTS FOR MANUFACTURED GRASS
The cost of installation varies from project to project, but an artificial grass cost calculator is a good tool to use for making an informed decision.
Cost estimator
FAQ
Frequently Asked Questions
How to choose the best synthetic grass?
Choosing the best synthetic grass should involve a careful evaluation of your needs and goals with installation. Consider where the turf will be installed, how it will be used, and your personal preferences in terms of appearance, softness, and thickness.
What infill options are available?
Infill options include natural sand, silica sand, and rubber-based products. Different types of infill can work best in certain areas, so it is important to work with your chosen professional to pick the best.
What is the downside of having artificial grass on the patio?
There are very few downsides to consider when you install artificial grass on a patio. The primary downfall is you will have to keep the grass clean. For example, mud and dirt can be tracked onto the turf, so you will need to perform periodic cleaning to deter odors and buildup.
Is there any maintenance involved with synthetic grass?
Synthetic grass is an incredibly low-maintenance solution. Most turf only needs to be periodically cleaned to retain its lush, natural appearance. In the event a section of turf gets damaged, it is also important to have the area mended as soon as possible.
What is the most realistic-looking synthetic grass?
Several manufacturers now provide highly realistic artificial grass options. The best options tend to be from companies like Sun Turf and TigerTurf, which go the extra mile to create authentic-looking turf.
Does synthetic grass fade?
The best brands of synthetic grass are resistant to fading and color changes. This is the case even with years of use and heavy sunlight exposure.
Can I install synthetic grass myself?
Synthetic grass installation can be done on your own with a few tools and access to the best materials. However, it is always best to trust a professional for the project. Improper fake grass installation can lead to issues with material failure, water pooling and runoff, and other problems.
What is the lifespan of synthetic grass?
The general life expectancy with synthetic turfgrass is usually around 8 to 10 years. However, higher-quality materials may have a longer life span, and the overall life span can be affected by things like geographic location, traffic on the turf, and more.
Do bugs live in synthetic grass?
Bugs do not gravitate toward artificial grass as they do natural grass. The turf simply does not provide an attractive environment for insects, which means you have little concern about insect populations gathering in your turf, such as fleas, ticks, mosquitoes, and other pests.
How often should synthetic grass be replaced?
Each type of turf can come along with its own expected life span. For example, some of the materials we use at Time Turf can last for 15 years or longer.
What does the synthetic grass installation process look like?
Synthetic grass installation involves a series of steps. First, the natural grass will be removed, and the ground will be leveled to offer the best platform for installation. Natural drainage will be installed to negate issues with water, and then the turf is installed. The infill will be installed once the turf is in place to give the ground the most natural appearance and step feel.
How long does it take to put synthetic grass down?
Fake grass installation doesn't take long. The most time-consuming part of the project is removing old natural grass and getting the ground prepared for installation. Most projects are completed within a few short days, but this can depend on the scope of the project and your chosen installer.
Do you need drains in synthetic grass?
During synthetic grass installation, the professionals will implement a drainage system that will naturally wick water away from your turf. While water will not harm the turf, you don't want standing water on your lawn as it can be attractive to pests and may prematurely degrade the materials.
What to look what while hiring synthetic grass installers?
Whether you are looking for synthetic grass for dogs, your commercial property, or even your patio, look for installers with experience. Make sure the company uses top-grade materials, has an extensive portfolio of prior projects, and gives you a price quote in advance