Why
Artificial Turf for Dogs

is a Good Idea

In Los Angeles, artificial turf for dogs is a durable, dig-resistant lawn choice for dog owners and the perfect solution for all-year-round drought-proof beauty that is safe for pets and their sensitive paws. This low-maintenance, high-quality artificial grass cleans up quickly and is an affordable way to improve the look and function of your outdoor space.

Get Free Estimate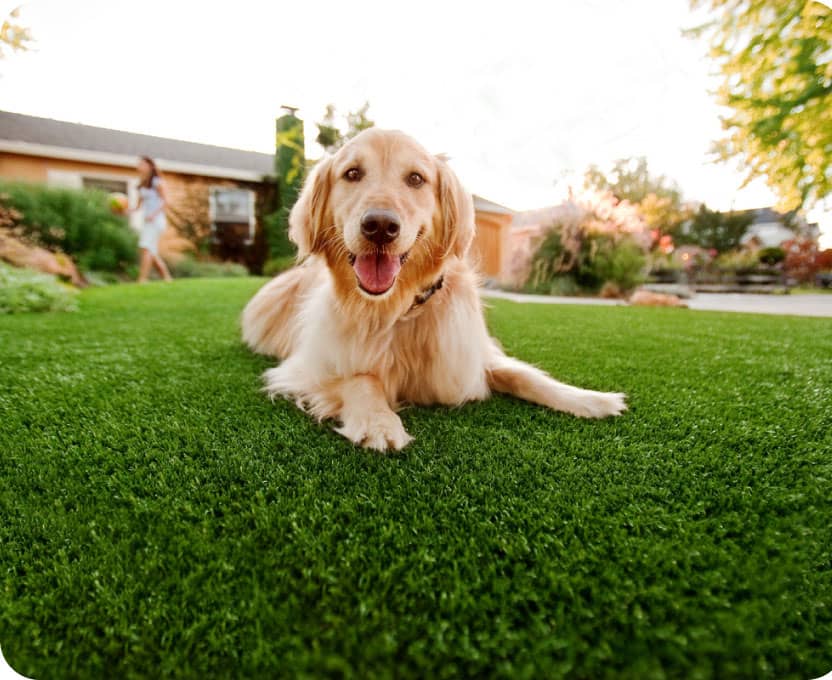 Applications
Artificial turf for dogs works for different applications in both residential and commercial settings. Considering how the turf will be used is important for selecting a suitable turf.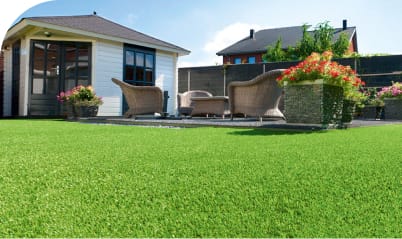 Residential 
A pet-friendly choice for Los Angeles homeowners who want an attractive, functional outdoor space for their dogs to run and play.
Soft and comfortable on paws, even on a sunny L.A. day.
Fleas, ticks, and parasites can't survive on turf, reducing pest problems.
Allows liquid waste to pass through to the ground while most solid waste can be picked up as usual.
Transform dull, dusty yards into lush green spaces by merging functions with the sleek appearance of artificial turf for dogs.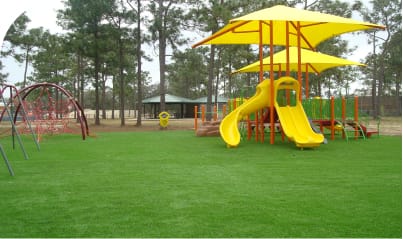 Commercial 
Pet turf installation on any porous surface
Perfect for apartment and business dog parks.
Create inviting designated outdoor waiting and activity areas for dogs around businesses and apartment dog parks.
Dog Turf
Perks
There are so many reasons why Los Angeles residents and businesses are choosing dog turf—pets love it, no more thin and yellow spots, easy to maintain, no watering, fade-resistant and highly durable, and it is soft on paws and kid's feet.
Get Quote
No fertilizer
Pet-friendly and kid-friendly
No watering
Fade-resistant
Get Quote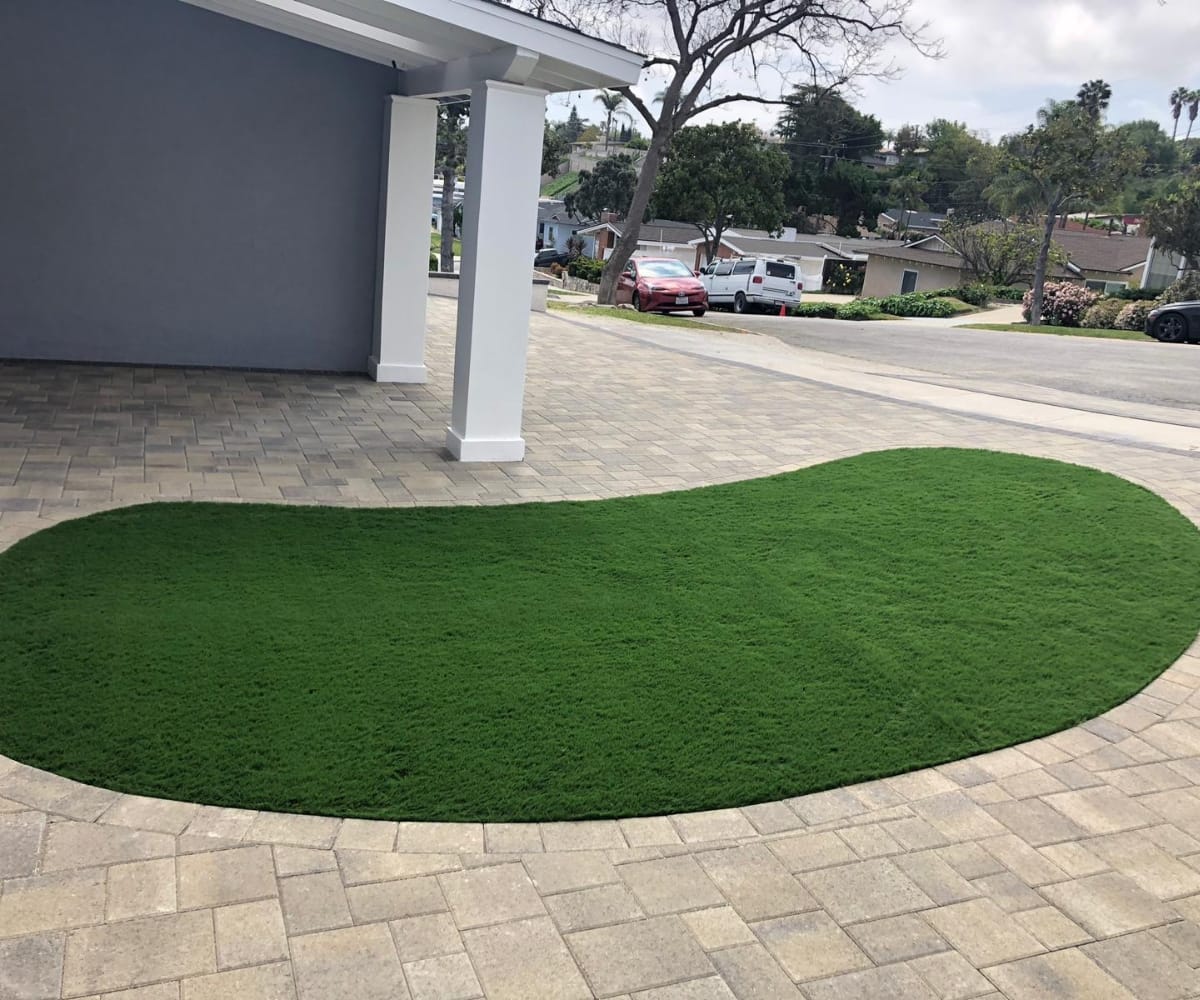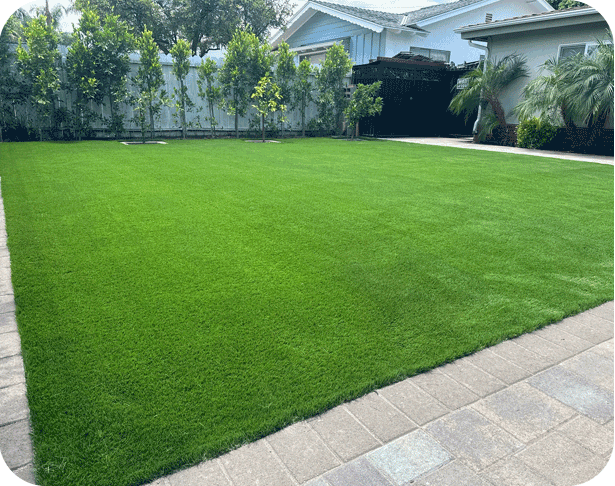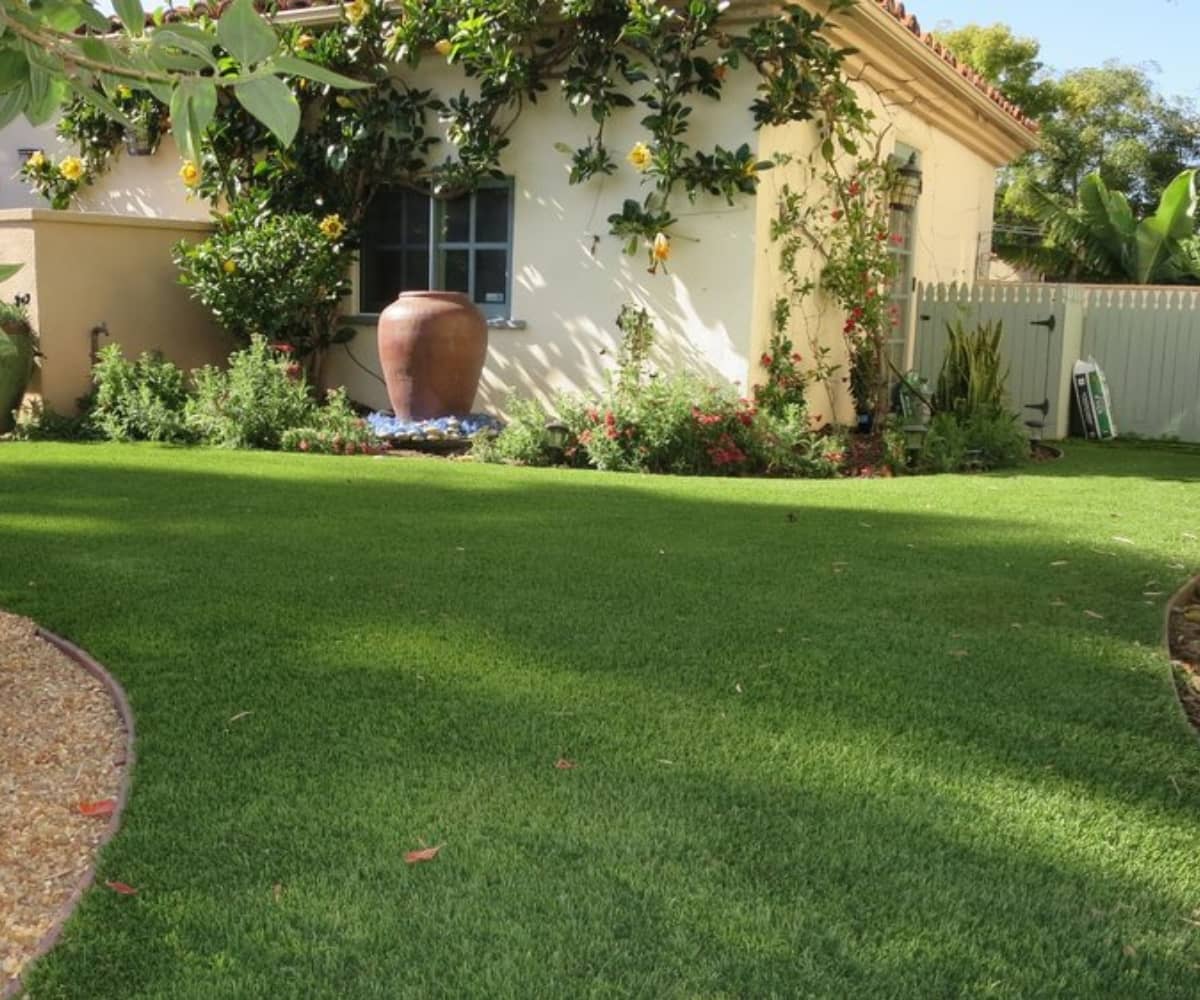 Fake vs Real Grass
Comparison

for dog owners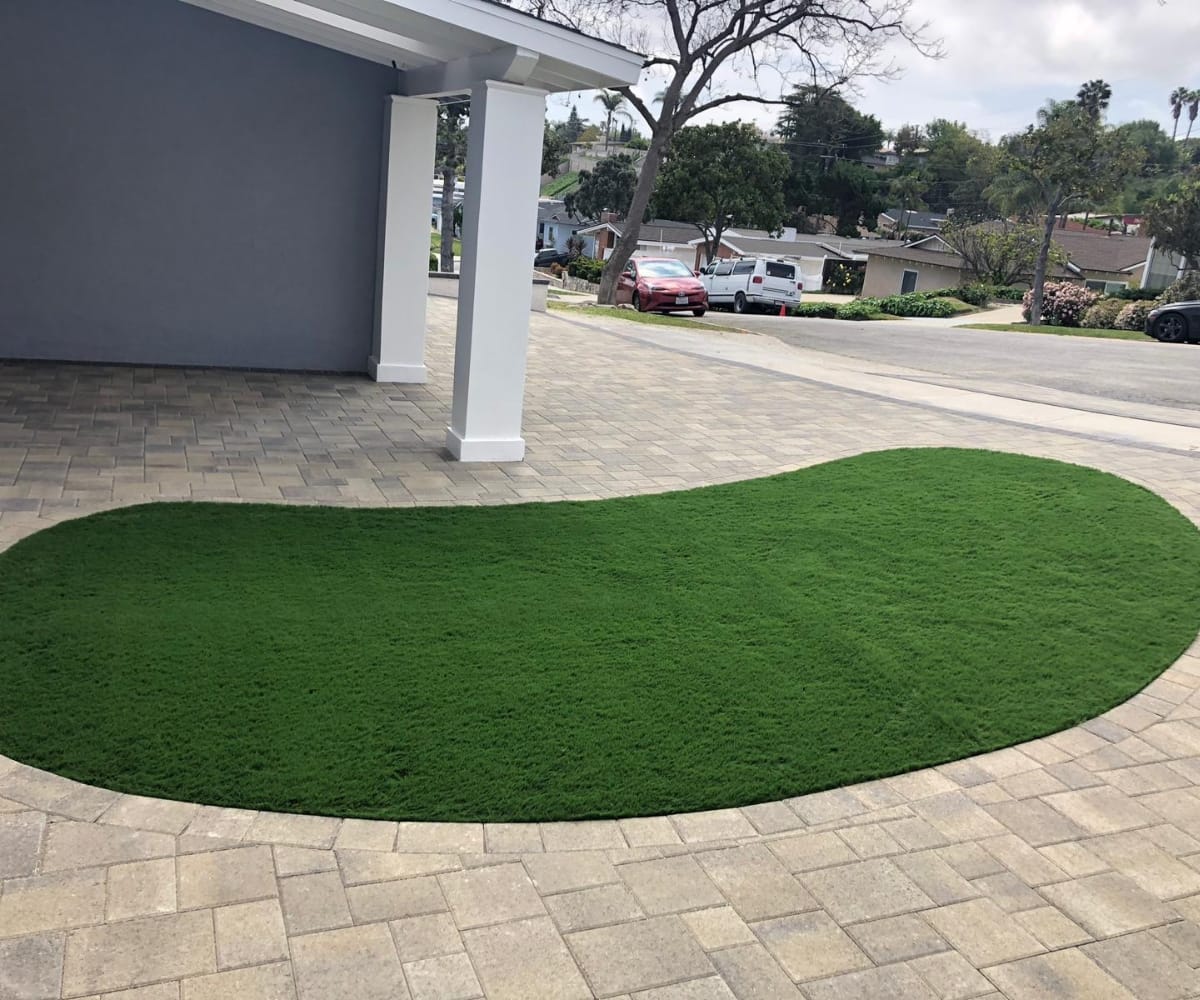 Artificial Turf for
Dogs
Pet turf installation costs can be higher than natural grass for smaller spaces, but you'll save more with its low maintenance.
Dog turf looks excellent from day one.
You're not waiting for new grass to fill in and look good.
With dog turf, you can have a beautiful lawn in hard-to-grow places.
No more muddy paws and patches. Feet stay clean on artificial turf for dogs.
Learn More
Real Grass
Requires mowing
Requires watering
Requires fertilizers
Disappoints with spotty coverage and yellowing
Hosts pests like fleas, ticks, and parasites that plague household pets and can get into the home.
Learn More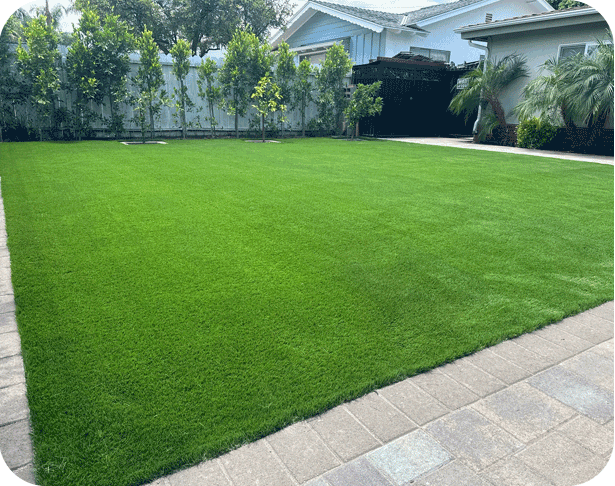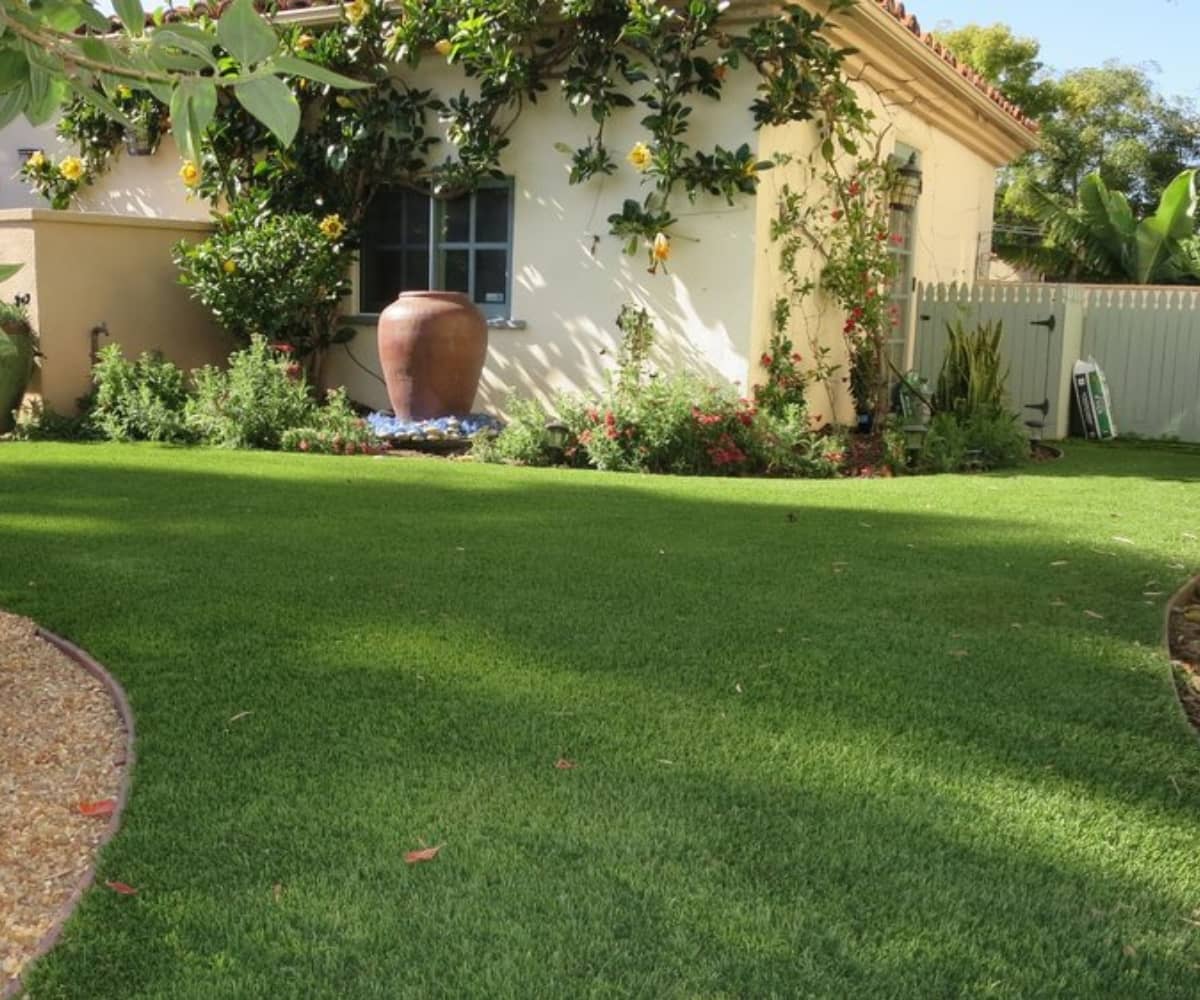 Learn More
Pet Turf Products
We Love
What kind of artificial grass suits dogs the best? These options are great for pets and people.
Artificial grass doesn't harbor insects, rodents, or snakes. It is sun, water, and pet-resistant which means it stays looking great for many years.
Get Quote
How much does it
cost

to install dog turf?

The national average cost per square foot for dog turf installation is $15 and $40 per square foot. A medium dog turf patch of around 200 square feet typically costs about $4,300. The larger the area, the less per square foot generally. The number of cuts required, site prep, and the design and installation complexity may also influence the final price tag.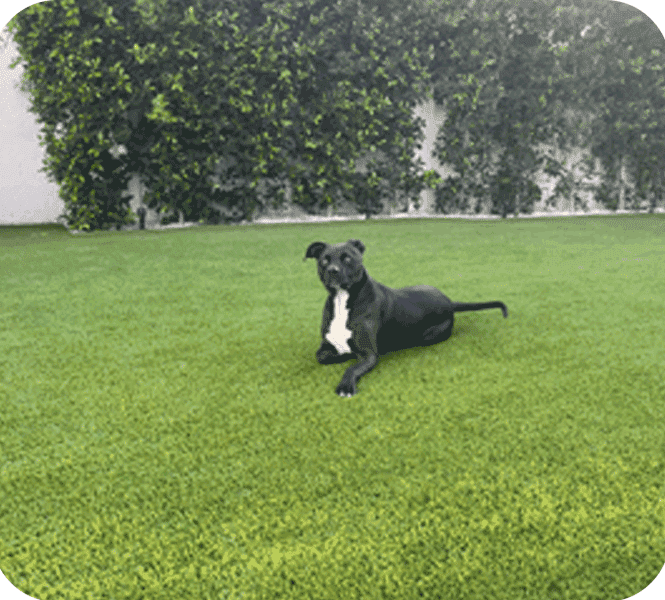 Our Recommended
Brands Sunturf
High-quality standard turfs perfect for most dog turf projects with a high pile and density as well as a max permeability that makes a great dog turf.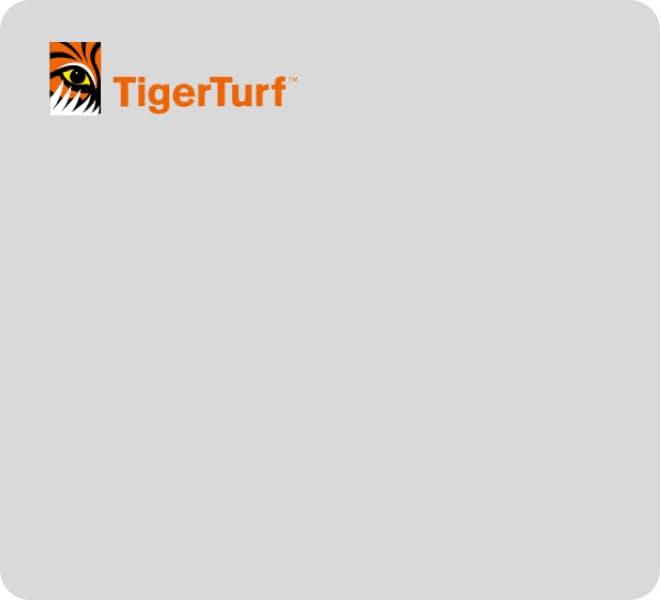 Tigerturf
A great multi-purpose surface, built for impact and frequent use. SGS
Award-winning turf that delivers the most realistic look.
How to choose the
best

turf for dogs?

The three most important factors in dog turf are durability, versatility, and appearance.
It needs to be durable so it looks great for many years. While installation can be quick, you don't want to have to replace it constantly.
The pile height and length of blades can influence the look and feel. Typically, you'll want to go with a shorter pile for dogs, making solid waste cleanup the easiest.
And an in-fill like silica sand or crumb rubber goes under the turf to prevent matting.
What are some disadvantages of turf for dogs, and how can I
address

them?

Artificial turf for dogs is low maintenance but may start to smell from remnants of solid waste left behind. Simply, rinse where the dog goes with a hose occasionally to prevent this.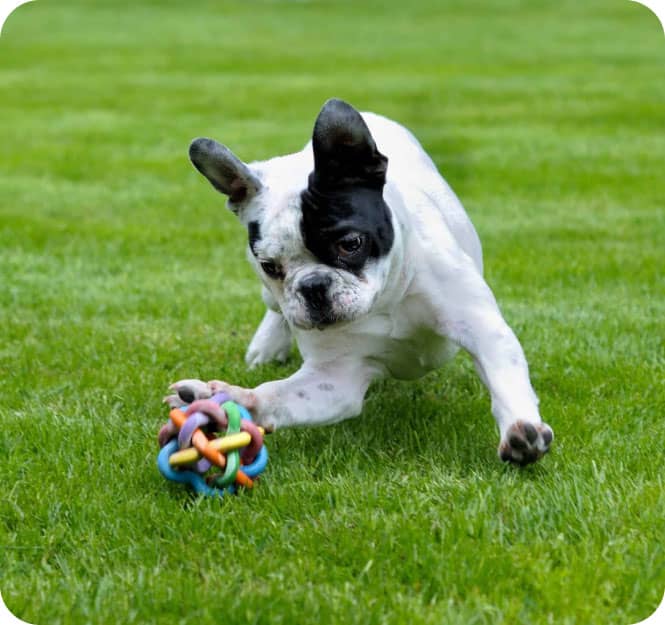 Why Choose Us?
We offer a 15-year product warranty. Our professional crew is here to design and install artificial grass you'll love. With clear communication and competitive pricing, we're the top choice for artificial grass installation.
Start my project
15
/ Year guarantee on materials
Get Price Range
Installation costs vary, but our cost estimator tool can give you a good idea of what to expect.
Cost estimator
FAQ
Frequently Asked Questions
Can dogs pee and poop on fake grass?
Yes. Pee goes right through to the ground. Pick up poop just like you would in a park.
How to clean a dog potty from pet turf?
Pee goes through. You'll pick up solid waste. To clean more thoroughly and prevent odor, hose the turf down. Then spray a 1/2 vinegar/water solution in commonly used areas. Then rinse with a hose again.
Can dogs rip up fake grass?
When high-quality turf is installed correctly, a dog should not be able to rip grass or scrape blades from the backing.
Does fake grass get too hot for dogs in summer?
It doesn't get as much as pavement or rock, but it is hotter than grass. It's ideal to have a shaded area turfed for use on scorching days. If this isn't possible, hosing it down before use can help.
Can my dog be allergic to pet turf?
Like humans, dogs can be allergic to anything. However, a dog is much more likely to be allergic to real grass. Many people with grass-allergic pets get dog turf for this reason.
How long will dog turf last?
With proper installation, a high-quality dog turf should last at least 15 years, sometimes 20.
How often should I replace dog turf?
Like re-paving your driveway every 10 or so years, you'll need to replace artificial turf for dogs every 15-20 years.
How do you refresh pet turf?
You can brush turf periodically to remove pet hair that may have gathered. A professional can also use a power tool to remove pet hair, check the in-fill, and apply an enzyme to break down any lingering organic matter.
How long does it take to put turf for dogs down?
Installation of dog turf can take 3-5 days depending on the size of the project, removing existing grass, amount of leveling or preparation necessary, etc.