Why Choose
Fake Grass

for Pool Areas?

Fake grass creates a beautiful backdrop for pool areas, but that's not the only residential application. Backyards, patios, and balconies make ideal backdrops for lush expanses of synthetic grass, too, especially in Los Angeles, where water is often scarce. This artificial ground covering looks incredibly realistic, but it requires a fraction of the care and maintenance associated with a real lawn. And when you have artificial grass installed around your pool, you won't have to worry about hot concrete beneath your feet or skinned knees on your youngest pool guests.

Get Free Estimate Now
Best

Applications for Synthetic Turf Installation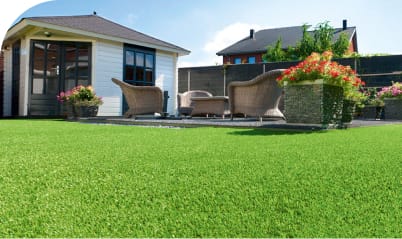 Residential
Pools, patios, balconies, backyards, indoor rec rooms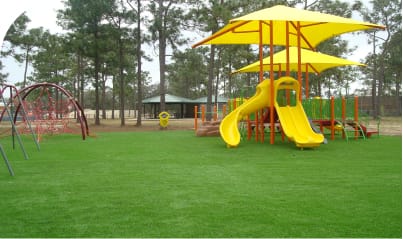 Commercial
Pools, courtyards, putting greens, indoor and outdoor seating areas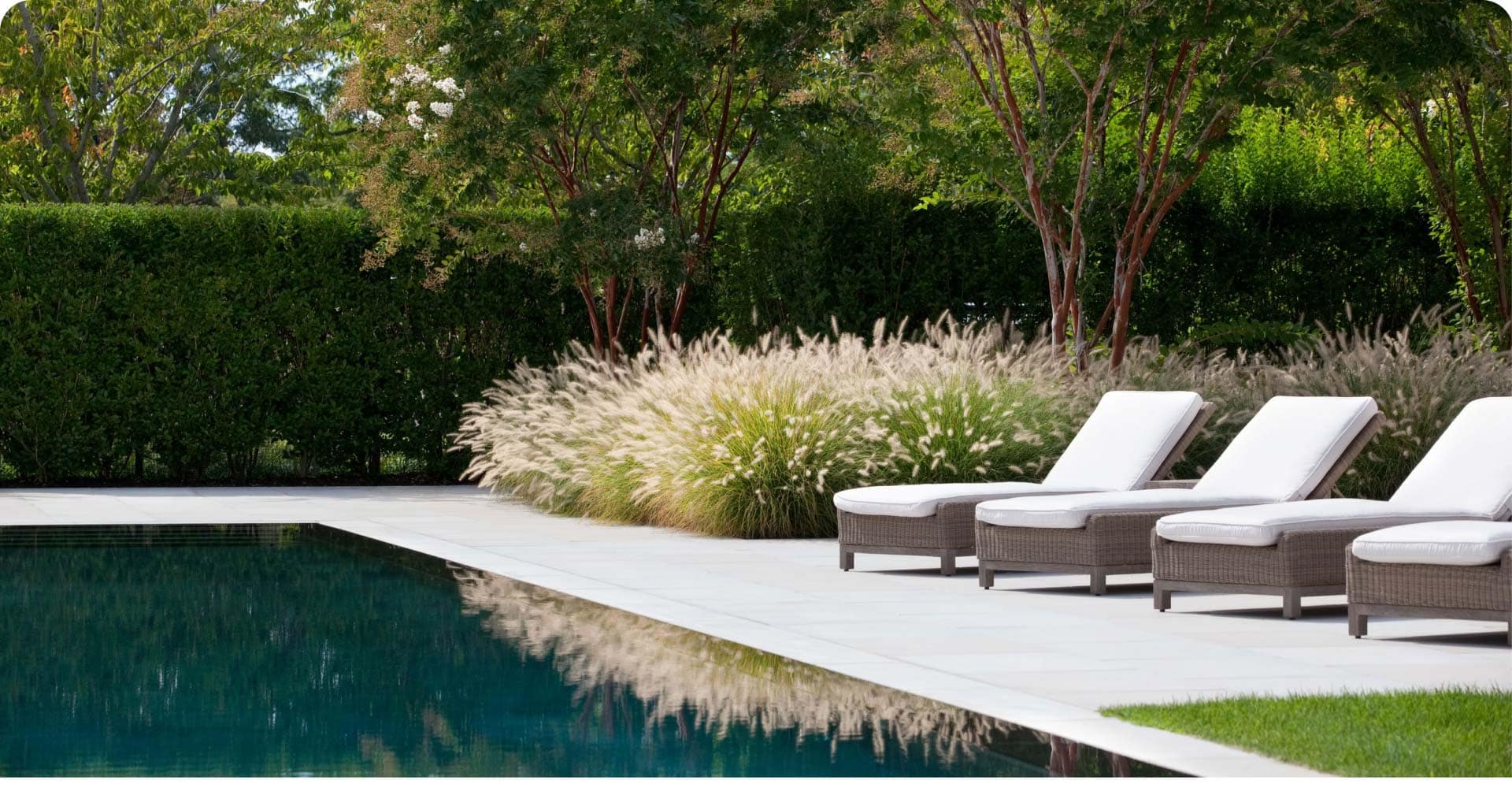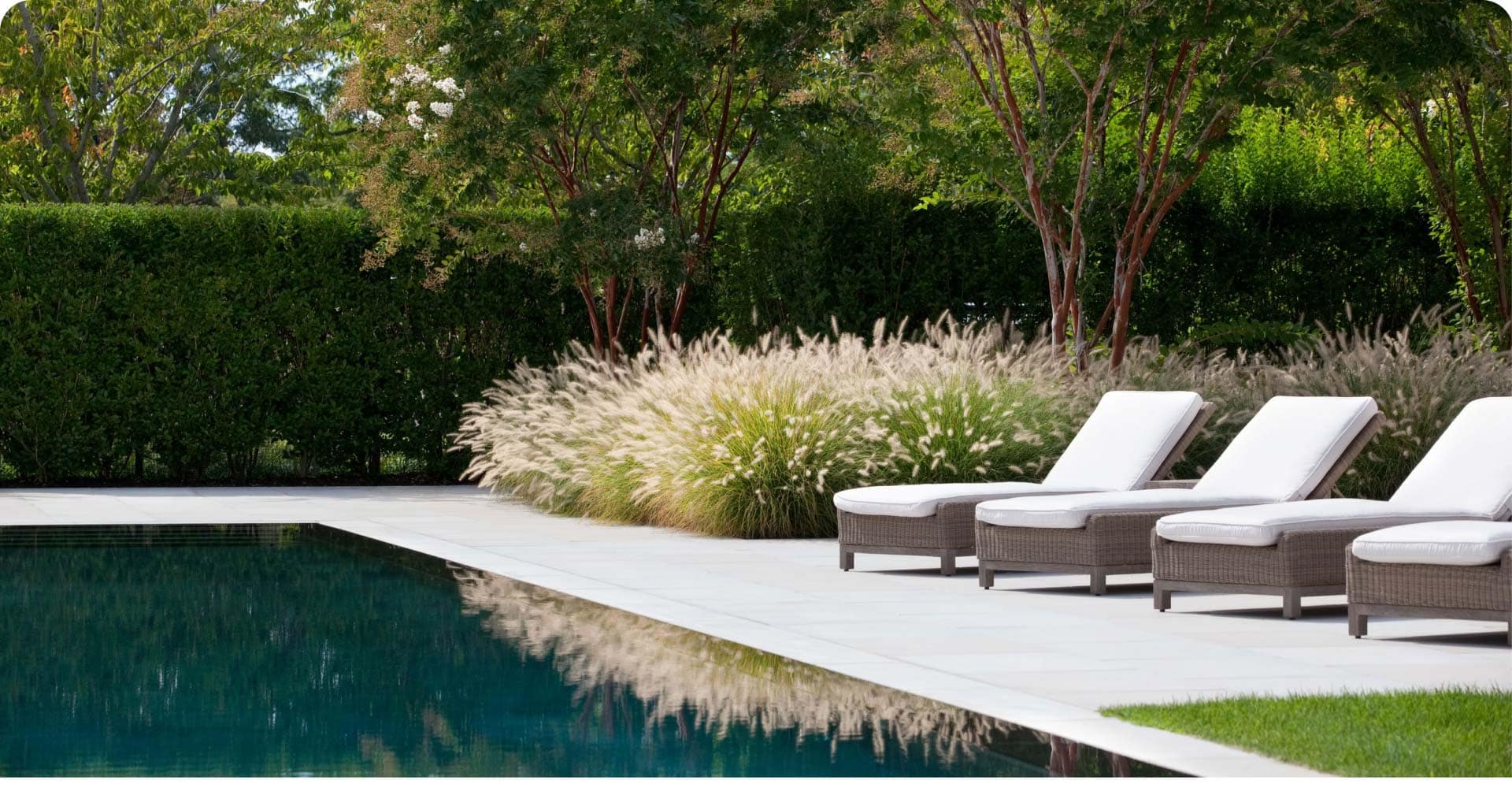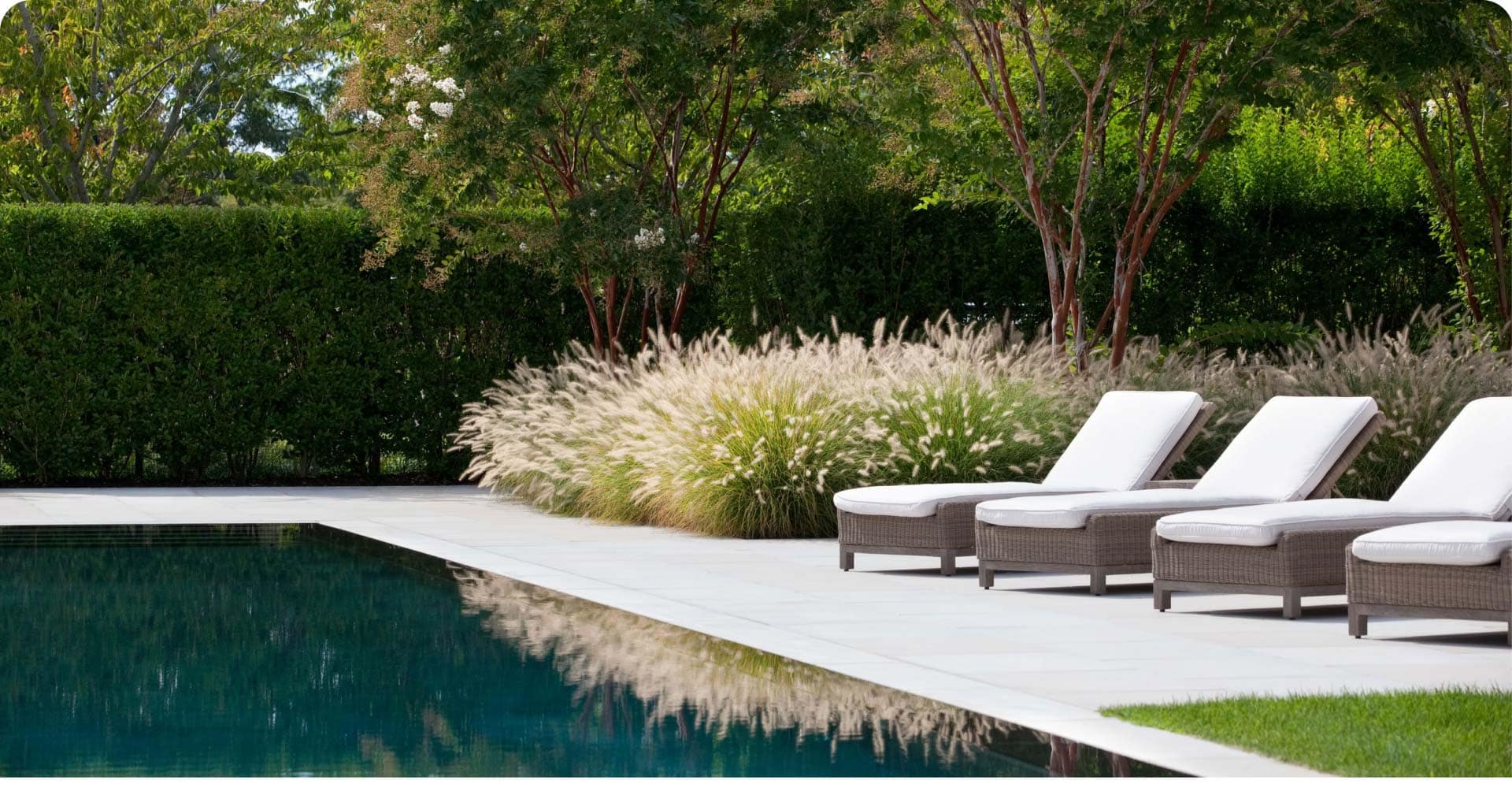 Fake vs Real Grass
comparison

for home owners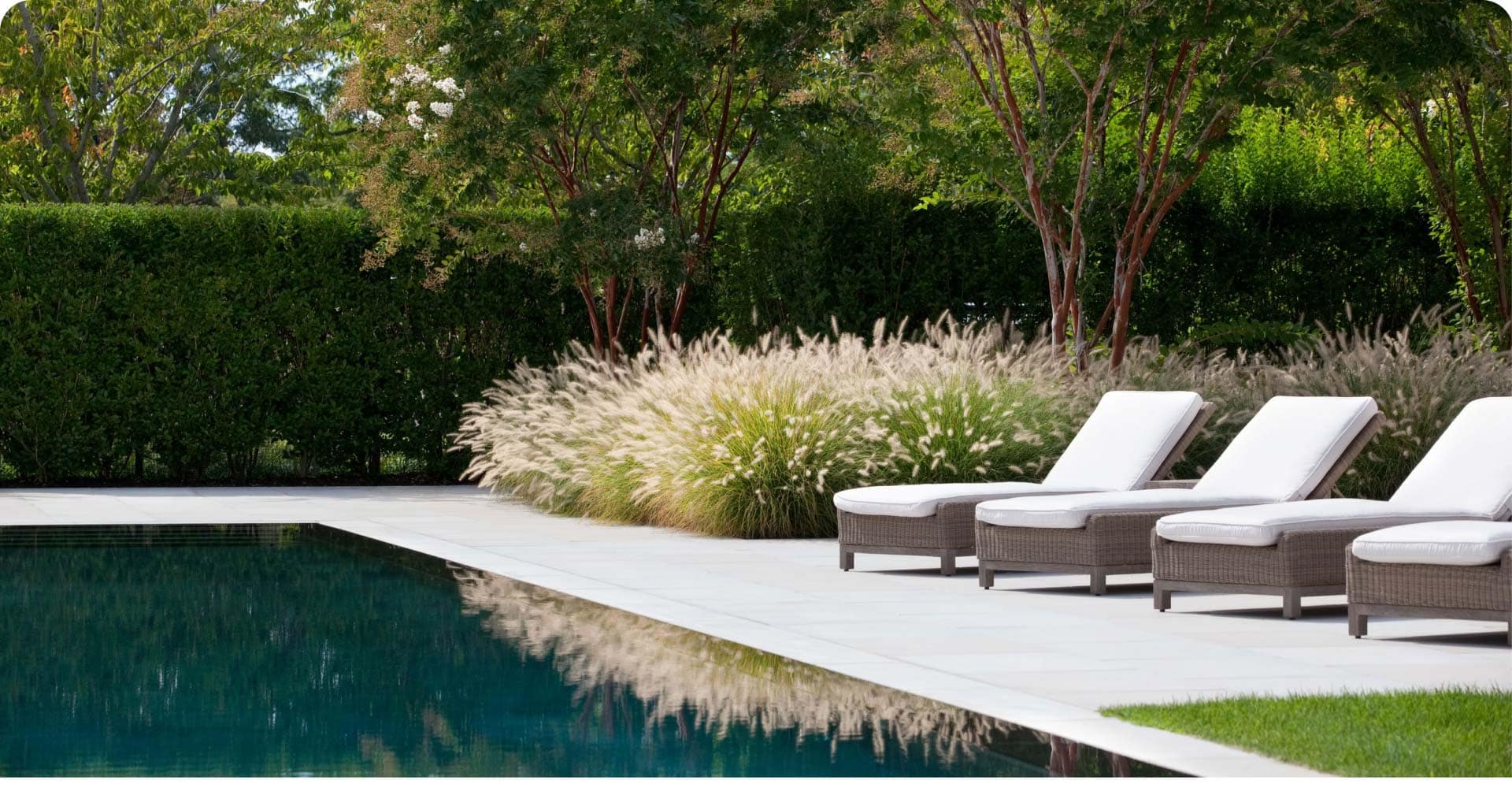 Artificial Grass
No need to wait for fake grass to grow
Fake grass for dogs provides easy cleanup
Won't feel hot beneath bare feet
More affordable than large areas of real grass installation
Drains well
Learn More
Real Grass
Requires mowing
Requires watering
Requires fertilizers
Disappoints with spotty coverage and yellowing
Hosts pests like fleas, ticks, and parasites that plague household pets and can get into the home.
Learn More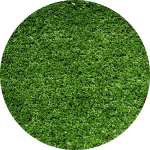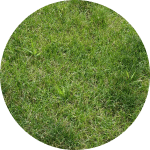 Learn More
Synthetic Grass Products We
Love
Cost

of Fake Grass Installation

On average, homeowners who have fake grass installed for backyard putting greens pay $4,300. This price may vary in Los Angeles, however. In fact, costs for artificial turf installation depend on several factors:
Type of grass used
Complexity of the project
Square footage of the project
Purpose
For example, fake grass installation cost around your swimming pool may be less than the cost to install a complicated putting green.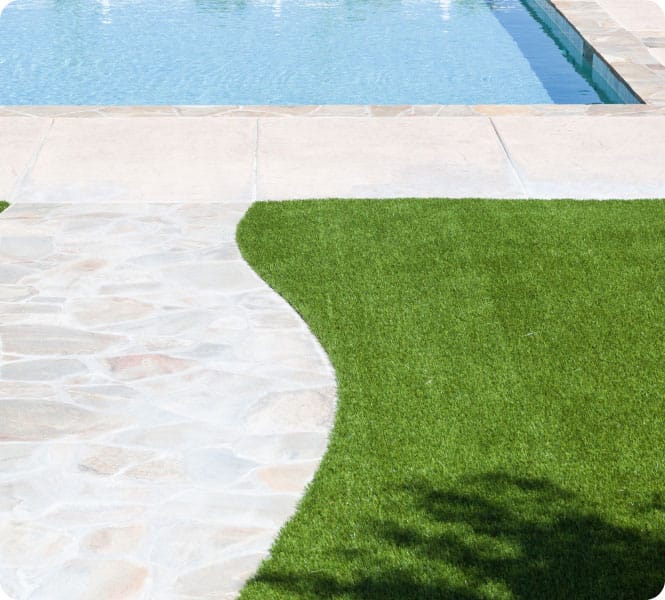 Manufacturers

We Love

Turf Time regularly works with three quality manufacturers of artificial grass. They include: Sunturf
Sunturf is headquartered in California, which makes it ideal for projects in Los Angeles and the surrounding areas. Sunturf backs their products with one of the best warranties in the industry.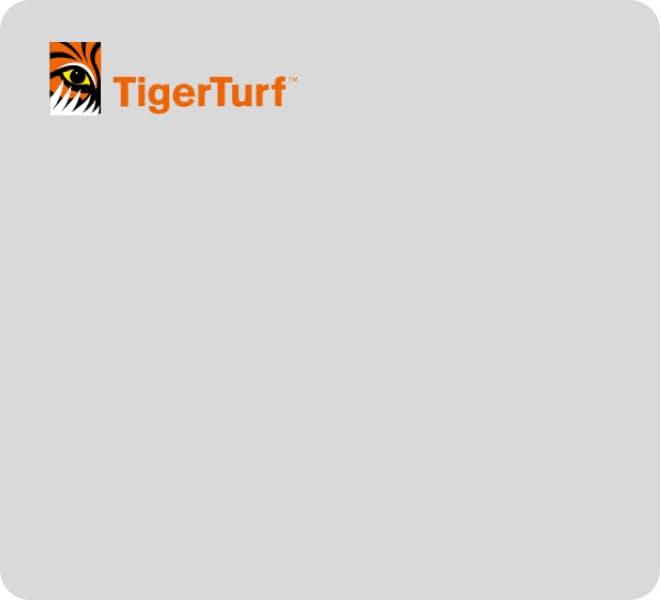 TigerTurf
TigerTurf is a household name when it comes to artificial grass. This company provides top-quality products for both commercial and residential applications around the globe. SGS 
SGS is a leader in the wholesale distribution of synthetic grass. They vet products from top manufacturers to bring only quality synthetic grass to customers. 
Who Is Artificial Grass
Right

For?

If you're planning to install artificial grass, you're making a sound choice. This low-maintenance ground cover is ideal for families who desire a soft, lush backyard or pool surround. It's great for families who own one or more pets, as well. Synthetic grass for dogs is highly permeable, allowing liquids to pass right through. And if you're a homeowner who's uninterested in babying a real lawn, fake grass for yard applications is the solution.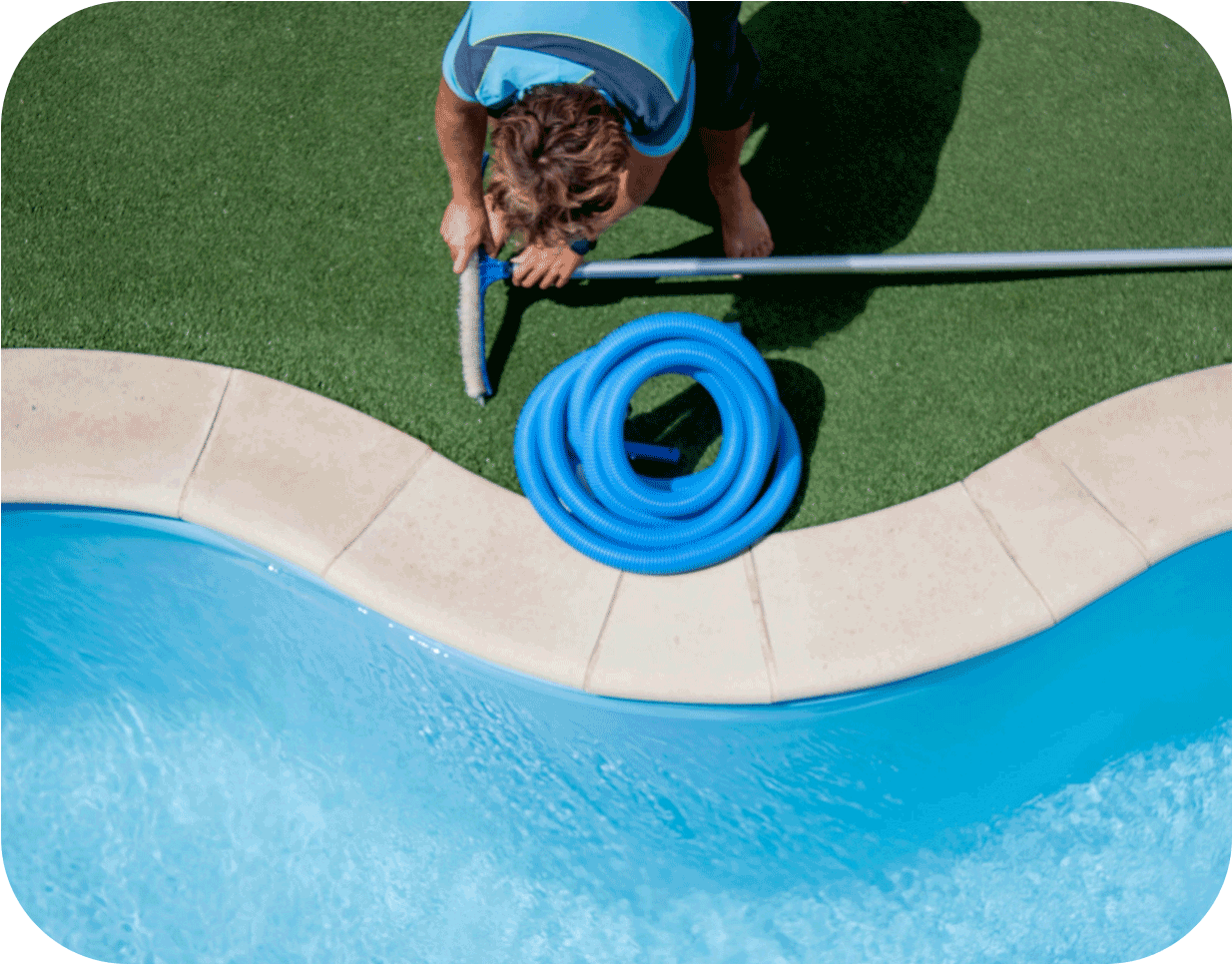 What are the downsides of fake grass and how can I address them?
Large patches of artificial turf may be pricier than real grass, but your installer may be able to work with you regarding payment options. This grass may also be disappointing to homeowners who enjoy the constant work and tweaking that comes with having a real lawn. So, if you're a weekend warrior when it comes to mowing, aerating, watering, and fertilizing your lawn, synthetic turf installation may not be ideal.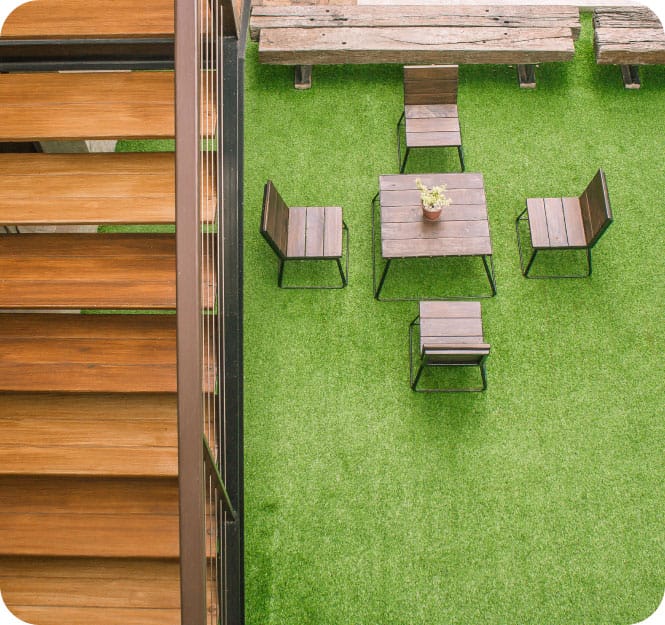 Why Choose
Turf Time

for Synthetic Grass Installation?

Turf Time installers are experienced and friendly professionals who are available to guide you through the installation process, from conception to completion. We'll ensure the work is done right, so your warranty remains in tact.

Call today for a cost estimate or to view our portfolio of completed projects.

Start my project
15
/ Year guarantee on materials
INSTALLATION COSTS FOR MANUFACTURED GRASS
The cost of installation varies from project to project, but an artificial grass cost calculator is a good tool to use for making an informed decision.
Cost estimator
FAQ
Questions? We Have Answers
What is the lifespan of fake grass?
Usually, artificial grass can last between 10 and 15 years with simple maintenance and care.
How do you clean fake grass?
For best results, spray clean with a garden hose, and use a brush to revive your synthetic turf.
How often should you take care of fake grass?
This groundcover needs no routine maintenance. However, if it becomes soiled or debris-laden, you may use water and a brush to freshen the look.
Can you lay fake grass yourself? 
We recommend homeowners refrain from installing their own artificial turf. Doing so may void the warranty.
Does fake grass get hot in summer?
Artificial grass may feel warmer than natural grass. However, it will never feel hot to the touch, unlike concrete or slate.
How often should I replace fake grass?
Every 15 to 20 years if it's showing signs of wear.
How do you refresh fake grass?
You can refresh the look of your grass by spraying it gently with a hose and using a brush or a broom to revive it.
How long does it take to put fake grass down?
Most residential installations can be completed within a week or less, depending upon their complexity.
Can I vacuum my fake grass?
You can vacuum fake grass. However, you should use a gentle setting.
Can you power wash fake grass?
Yes. However, hold the wand at least two feet away, and avoid using hot water.